Home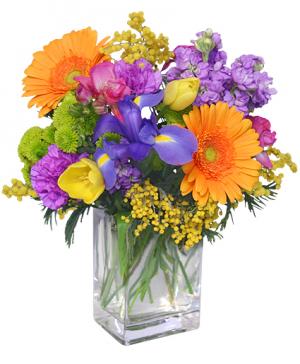 CELEBRATE THE DAY
Fresh Flowers
Celebrate the day with this delightful bouquet! This arrangement is a vibrant mix of orange gerberas, yellow tulips, purple carnation, and fuchsia freesia that turns heads and brightens smiles. No matter what day you are commemorating, Celebrate The Day will be the perfect gift to mark the special occasion.
More Info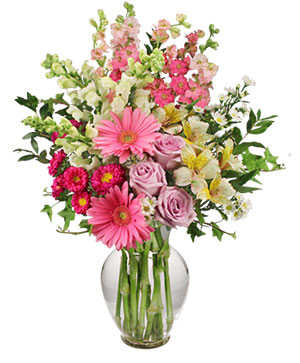 Amazing Day Bouquet
Spring Flowers
Make their day amazing with this exquisite arrangement! With pink gerberas, lavender roses, white snapdragons, pink larkspur, and more, Amazing Day Bouquet is bursting with color and good vibes. Spread some joy and make someone's day with this vibrant bouquet!
More Info
FOR VALENTINES DAY AND MOTHERS DAY
LOCAL DELIVERIES ONLY.